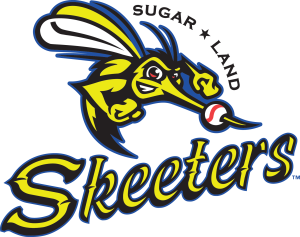 CEEF is proud to announce our Official STEM Partnership with The Sugar Land Skeeters!
If you missed the first game of the season, there's still time to join the fun on Friday, June 27 and Saturday, June 28. CEEF and Energy Day staff will be on hand demonstrating the STEM of baseball in a fun and engaging way. You can also answer STEM and baseball related trivia for a chance to win a $25 gift card.
Grab all your people, and come out to cheer on the 2018 ALPB Champion Skeeters and enjoy a night out at the ballpark with friends and family! You can learn how to keep score; find out why a curve ball "curves"; learn what statistics are kept in baseball and why they're so important to the game; and more baseball-related STEM. See how far and how fast you can throw a wiffle ball and why it may not go as far as you think.
See our Facebook page for more details about the event.