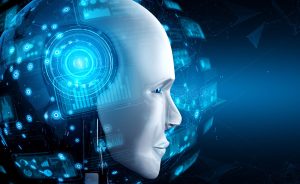 The Consumer Energy Education Foundation Brings Artificial Intelligence (AI) Energy STEM Camp to Houston-Area Campers
Houston, Texas – The Consumer Energy Education Foundation (CEEF), a national nonprofit that teaches energy-based STEM education, is proud to announce the launch of its newest virtual summer engagement experience, AI Energy Camp.
AI Energy Camp is being offered from June 20-24, 2022, as a virtual, at-home experience for students in grades 6-9. This one-week camp runs Monday through Friday, from 9:00 AM – 1:00 PM CT. 
Each camper will receive their own supply kit which includes absolutely everything needed to participate with fellow campers from across the Houston area and beyond. This signature energy-based experience is filled with resources and activities that excite and inform campers about the many STEM careers to be found in the energy industry, including those that harness the potential of artificial intelligence.
This isn't just about energy, though. Campers will learn to work together as a team to solve many of the challenges facing our modern energy landscape today. Whether they are building vehicles powered by saltwater, learning how to program microcontrollers, or exploring reliable and renewable energy, each day holds unique and engaging surprises.
"CEEF seeks to attract, motivate and retain passionate young learners who will become the future energy workforce. We are thrilled to show students that STEM is not only fun and exciting, but also give them insight into the fascinating careers they can pursue through an educational path in STEM," Consumer Energy Education Foundation Board Member David Holt said.
The program's engaging, hands-on STEM activities adhere to Next Generation Science Standards and include unique educational opportunities, engineering challenges, and STEM resources found in this exciting industry.
###
About Consumer Energy Education Foundation
CEEF is a 501(c)3 offering educational outreach, materials, events, activities, resources and information about career opportunities in STEM and energy fields as well as the importance of energy, conservation, and efficiency in daily life. The mission is to create the future energy workforce, one STEM student at a time. Learn more about CEEF at www.ceef.org or on Instagram (@ceef_stem), Twitter and Facebook.
Media Contact
Aimee Flores
713-337-8803
aflores@ceef.org