Energy Day to Go   
Learn about the exciting new energy transition and how you can help shape its future!  Join us at Rice University Tudor Fieldhouse from 9am – 3pm on 8/11/21.
Remote project-based digital learning experience with hands-on lessons
Interactive content and virtual field trips and tours
Students guided through the activities in small groups
Peer-to-peer interaction and content exploration
Students learn about Hydrogen Fuel Cells, Biofuels, Solar Energy and Light/Heat Energy
Activities are aligned to state and national standards
Grades 5-8
Expert speakers will tie the subject matter to a real life so students can dream of future energy careers.  In addition, students are given time for a Q&A sessions. For instance, how do hydrogen cells work or how is it produced?  Throughout the event, innovative technologies and core concepts are highlighted.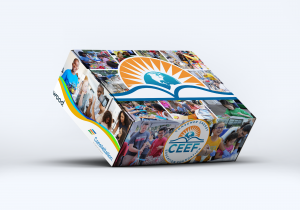 WIN PRIZES!!!!
Sample Lesson
Register for event on August 11, 2021 at Rice University.
Questions? Contact Aimee at aflores@ceef.org or call 713-337-8803