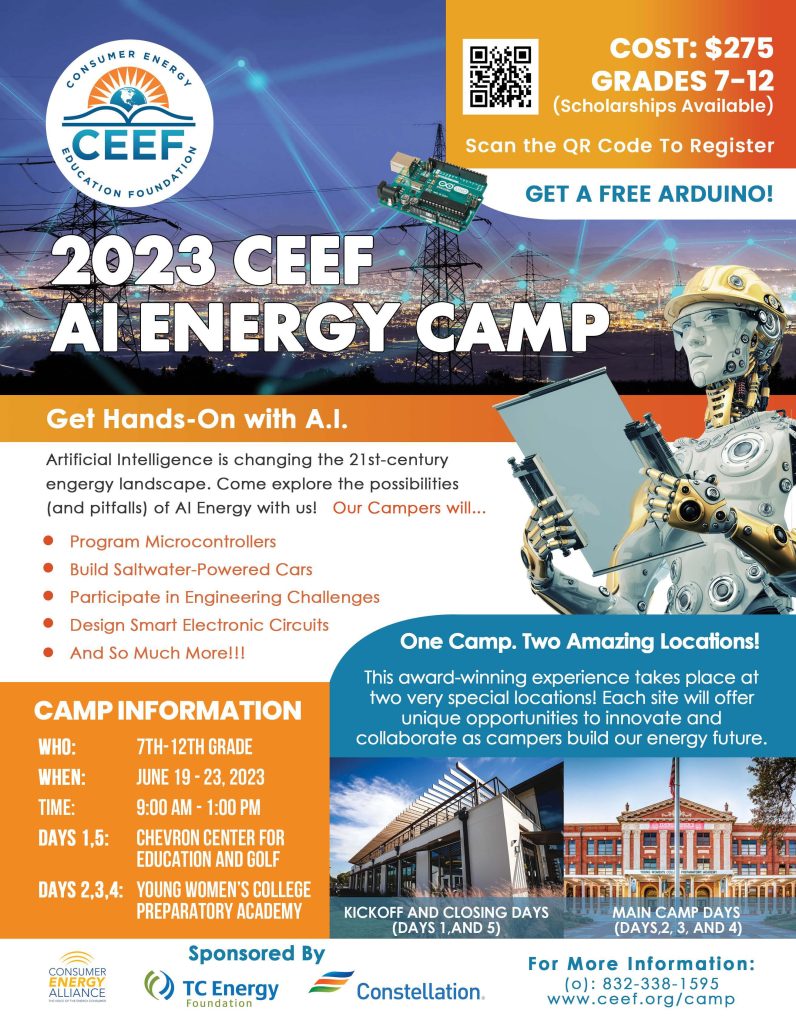 The intersection of Artificial Intelligence (AI) and Energy is creating a new landscape. Explore the role that AI is playing in Energy transitions through hands on activities, videos and expert perspectives. Connect with peers form around the country and experience the vast world of STEM.  Who knows, maybe you will find your future career!
Date: June 19-23, 2023
Time: 9:00 am -1:00 pm CST
Price: $275 per camper
Grades: 7 – 12


LIVE FORMAT
Would you like to video chat with other campers and talk with science celebrities in real time? This is where you belong!
Live agendas are more structured and each day builds upon the previous day's work
Participate with your peers across the U.S.
National Subject Matter Experts talk LIVE with campers
Work in teams and individually
If you miss a session, it is easy to catch up later
SOAK UP THE FUN!!!
Our summer camps challenge and inspire students while supporting a broad range of creative and artistic pursuits. Each summer camp is one-week long and will provide opportunities for students to invent, build, design, collaborate, and become excited about learning. Offerings for multiple age groups make our camps perfect for summer.
Price includes: all supplies and materials, live instructional sessions, visits with special guests, virtual tours, and online/offline resources. *Shipping not included.